Tax Season is Over; Now What? Focusing your Business with 4DX Principles 1 and 2
You've made it through another tax season! All the 14 hour days and 7 day work weeks have come to an end (at least for this year). Hopefully, you spent some time resting and recharging before you got back to the daily grind.
If you are like most CPAs and bookkeepers I consult with, you will have noticed during tax season that there were some workflow issues that popped up in the work of your team. How can you eliminate these weaknesses so they don't stand in the way of efficiency and excellence during next year's tax season?
The Four Disciplines of Execution is a proven method of focusing your team in order to achieve your goals. Motivating people is not easy, but I have seen time and time again the effectiveness of The Four Disciplines of Execution (4DX).
What are the Four Disciplines of Execution?
Discipline 1:
Choose a wildly important goal.

What is the one most important thing that needs to be changed in your accounting firm? Ask your employees and your partners. What do they think needs to be changed? You will probably get as many different answers as you have people! The temptation is to focus on all of them at the same time. But when many things are focused on, none of them get done. The 4DX method begins by choosing one and only one wildly important goal.
The 4DX creators explain it this way. Imagine you are holding up a piece of paper and you want to poke many holes in the paper. You curl your fingers into a claw and push with all your might on all five of your fingers. Will you make five holes this way? No. Not even one hole will be made. But if you make a fist and extend your pointer finger and poke your pointer finger at the paper, you will be able to quickly and easily make a hole. Why? Because focused intensity gets results. When there is one goal that everyone is working on, the focused intensity will achieve the goal.
Discipline 2:
Create and act on lead measures.
Once you have chosen a goal you need to identify the actions that will achieve the goal. These actions must be able to be acted on today by everyone on the team. These specific, measurable actions are called lead measures.
Too often companies rely on measures that cannot be acted on today. Last quarter's sales numbers? They cannot be effected today.
Once an accounting firm has their wildly important goal and has outlined steps to meet the goal, how do they measure success and keep everyone on track? Read about disciplines 3 and 4 in our next blog, coming out soon, to find out.
---
WHAT ABOUT YOUR FIRM?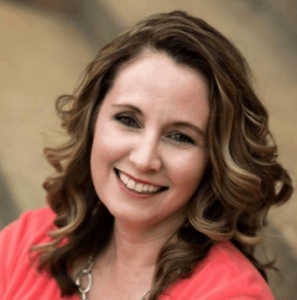 If you know that your company could benefit from the focus that 4DX brings, I can come alongside you and help you identify your wildly important goal and the lead measures to get you there. Contact me today to find out more.