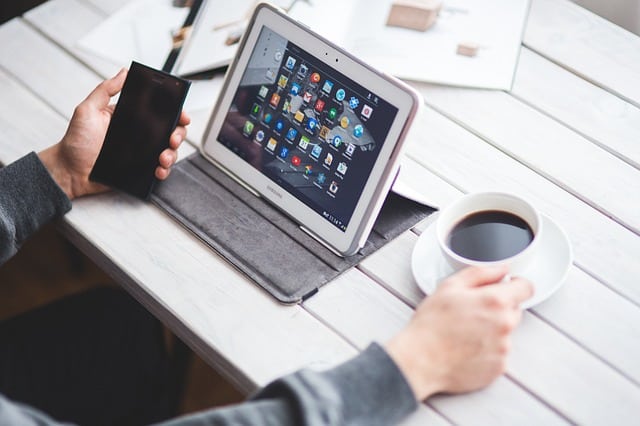 No one can do it all. That includes accounting firm partners, accountants, and bookkeepers who are transitioning from a traditional accounting firm to a modern accounting practice. Thankfully, there are apps that save time and automate tasks so you can concentrate on serving your clients. Once you have developed a realistic strategy for your accounting firm, you will know what kind of technology tools you need to implement your modern accounting firm strategy.
These 7 business apps are some of the technology tools I recommend to accounting firm leaders:
Receipt Bank
Save receipts easily by snapping a picture with a smartphone. This app is simple for your clients to use and eliminates the file folders crammed with unorganized receipts. Since the receipts are shared digitally, there is no time lost waiting for the client to bring paper copies. Information from the receipt is easy to organize and categorize. Receipt Bank integrates with Xero, Sage, and Quickbooks accounting programs in addition to many other cloud-based accounting programs.
Karbon
In a traditional accounting firm, communication happens through a jumble of meetings, memos, and emails. There is no centralized place for communication to take place and to be stored for future reference. Karbon fills that need. Karbon streamlines the accounting firm workflow and provides a place for client management. It also automates tasks and allows for team member collaboration, in addition to automating client requests and provides insights into your firm's performance. Karbon also has educational courses for the members of your firm covering management, growth, technology and strategy. Focused on practical applications and group discussions, it is taught by leading practitioners and business mentors (Full disclosure, I am one of the instructors.)
Calendly
One big time waster is the cumbersome process of scheduling a meeting with clients. Time ticks by while you leave voicemails and send emails trying to find a good meeting date. Not only is this process a time waster for current clients, but it's also a deterrent to potential clients. Calendly is an easier way to schedule meetings. Set up your Calendly schedule with the times you are available to meet. Share the Calendly link through email and on your website. When a client or potential client needs to meet with you, she can click on the link, see the time slots available and sign up for a time.
Slack
Slack is a messaging app for your accounting team. Use it to get quick answers to questions about a project, archive the conversation for later reference, and even group conversations by topic or office. Slack also integrates with Zoom and Google Drive.
Tsheets
When your modern accounting firm uses value pricing, it's important to know exactly how much time it takes to finish a project and keep track of who is working on what. Tsheets is a time-tracking and a project scheduling app. Tsheets integrates with Quickbooks and other cloud-based accounting programs, as well as payroll systems like QuickBooks and Gusto.
Google Drive
If you have a Google account or a Gmail account, you have access to Google Drive where you can share documents, spreadsheets, or slide presentations for group editing. The ability to share files and collaborate simultaneously on files is a huge timesaver and makes emailing spreadsheets and files back and forth a thing of the past.
Practice Ignition
Every client should have an engagement letter from your firm, outlining what you will and won't be doing in an engagement. Practice Ignition facilitates this, and can also automate client billing. It streamlines contract proposals and communicating terms of service, simplifies the sales process in a value pricing model, and of course, integrates with your accounting application.
Just the Beginning…..
These apps are just the beginning of technology tools that are available for your modern accounting practice. It is never too early to get started.
I travel to firms, large and small throughout the United States and I see how beneficial many of these apps are to today's modern accounting firms. My passion is to come alongside accounting firms as they focus on their accounting firm as a business. Caldwell Consulting & Training's vast experience with both accounting and business technology can give you and your firm the competitive edge.
I would love to speak with you about which technology apps would meet your particular needs.
Since I am an independent consultant, I am not bound to recommend apps from one particular company (and, in fact, do not take any referral fees from any apps I use or recommend). I am free to concentrate on your accounting firm's particular needs and recommend the technology tools that are just right for you. Let's get started! Click here to schedule a virtual face-to-face appointment with me (using Calendly, of course!).